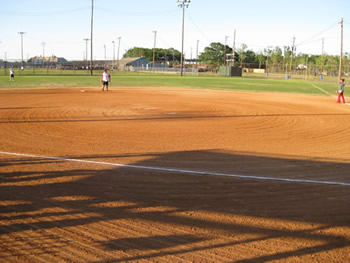 The Montrose Softball League plays both our Spring and Fall leagues at Houston Sportsplex. We signed an agreement in 2011 to move to Houston Sportsplex and our partnership has been a great fit. Players enjoy ample secured parking, no gate fees, 6 fields, and 2 concession stands.

Houston Sportsplex does not allow outside food or drink and pets are not permitted.

Please help to keep the park clean and report any incidents to a board member.